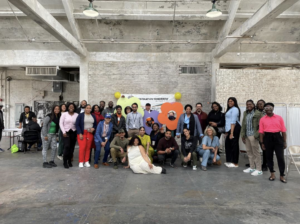 April 2023, was Health Fair Month for the Hunts Point Community, here in the Bronx, New York.  
According to a study performed through the NYC Health Department, people living in Hunts Point and Mott Haven have a heavy burden of illness and mortality." (See source.) This study compared Hunts Point and Mott Haven to 41 other New York City neighborhoods.
It's our mission to support people in need.
And we did just that during Health Fair Month!
We were proud to offer Free HIV testing, Free Blood Pressure Screenings, SNAP Assistance, and Health Care Navigation Assistance throughout the month to our community.  
Step Up for Better was honored to partner with Covid-19 Destination Tomorrow and offer our services.  
The event was a need for the community and we helped so many people!