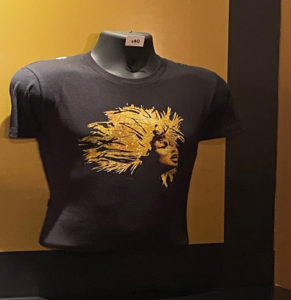 On Wednesday, November 11, 2021 nineteen of our "seasoned adults" a title our senior adults coined to describe themselves – adults over 55, went to see the Broadway play, Tina. Every year our "seasoned adults" enjoy a Broadway play with their peers as part of SUBL's Cultural and Recreational events program.
Many of our "seasoned" adults have been a part of SUBL since its inception in 1998 when we were called Senior Living Options, Inc. and our services were exclusively for our senior adults. In 2015, Senior Living Options, Inc. began to do business as Step Up for Better Living so that we could broaden our caseload to serve seniors, families, and youth.
Some of our seniors voiced that this was the first time that they had ventured out for entertainment purposes since COVID-19 hit NYC back in March 2020. You could see the twinkle of excitement in everyone's eyes as this was the first opportunity in a long time to dress up and see some of their dear friends.
As part of the City's airborne infections disease control efforts, all theater attendees were required to be fully vaccinated and show proof prior to gaining entrance into the theater. I asked how they felt about going out since the vaccination rate in NYC was at 65%? All of them agreed that they were finally feeling more confident to venture out.  I asked a few of them how had they managed during the pandemic and some credited the SUBL weekly wellness check-ins provided to them by their Case Manager and the Director of Social Work. Knowing they weren't alone and that someone was looking out for them on a regular basis to see if they needed anything meant a lot.
We left our Hunts Point social service office location via a charted bus to arrive at the heart of mid-town Manhattan in NYC. The traffic was intense as a 30-minute commute by car from the South Bronx took well over 90 minutes. To entertain ourselves we sang some of Tina's classics and listened to some oldies but goodies "R & B" to pass the time.
The Tina Musical is a jukebox musical featuring the music of Tina Turner and depicting her life from her humble beginnings in Nutbush, Tennessee, to her transformation into a rock 'n roll star.
The event was enjoyed by all and many voiced that they can't wait until we get together for next years' play.
Cheryl Dennis, Co-Executive Director Agency Service Excellence