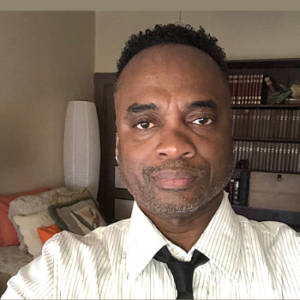 In 2006, when Andrew Thomas, Jr. was a housing coordinator at Abyssinian Development Corporation, he became a community partner with Senior Living Options. 
He recruited and accompanied homeless individuals and families to Senior Living Options for interviews in hopes that they would be placed into permanent housing. An eight-week workshop series that he created at Abyssinian empowered individuals with the insight and tools to move toward independence and to break the chain of repeated homelessness. 
Through the partnership of the two organizations, Andrew became the Program Director for Step Up for Better Living (Step Up) in 2014. 
In this role, he enhances his vision of creating an environment that enables residents to remain in safe, quality housing and obtain regular access to community resources. In turn, they increase their self-sufficiency, wellness and security.
Andrew believes his greatest personal achievement came in 2006 when he was a part of a team of professionals in conjunction with the National Basketball Association (NBA), feeding 10,000 individuals and families in Harlem in one day.
Active in the field of social services for 17 years, Andrew has a solid background in case management, housing, homelessness, mental health, art education, crisis prevention intervention and workshop facilitation. He's certified as a Qualified Mental Health Associate. His passion stems from "believing people matter," which is also the term he coined for the Step Up logo.
Andrew's heart is truly in being of service to people.